DECA School Store Opening Soon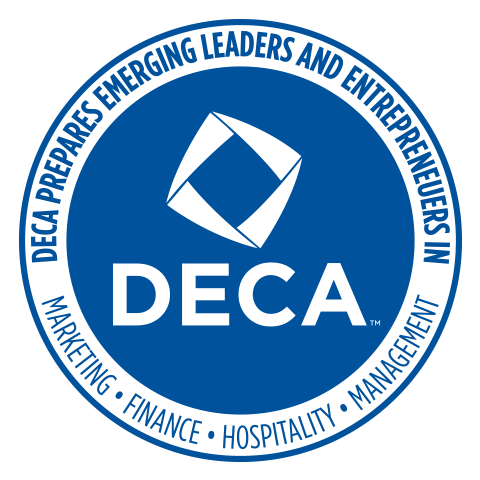 DECA, the business club at RMHS, received a Reading Educational Fund Grant in order to start a school store that will open by early December.
DECA prepares emerging leaders and entrepreneurs in marketing, finance, hospitality and management in high schools and colleges around the globe. The DECA chapter at RMHS is creating the school store. The store is student-run and it is located downstairs next to the bank. It is being made with the intent to teach kids in DECA how to run a business behind the scenes. All students at RMHS will have access to this store and it can be beneficial for students who forget supplies at home, run out of essentials, or just want to buy comfortable RMHS merchandise. 
The president and co-presidents along with the club advisors, have been working hard on this venture since last school year. DECA received a $1,000 grant from the town of Reading and they are using it to support start-up costs and get the store off the ground.
"
We are working really hard to get things ordered and organize the store…"
— Torrey Moniz ('23)
English teacher Mrs. Clawson, who is one of the advisors of DECA, provided some more details about the school store. Mrs. Clawson said, "It will be a hands-on experience for people in DECA who really want to pursue a career in business and it'll be a real life experience for them." She is feeling, "excited," because it is, "something in the school people can benefit from." Mrs. Clawson also said there would be lots of things sold in the store such as, "school supplies, Reading gear, laptop and phone chargers, and lanyards." When asked about the range of prices, Mrs. Clawson said, "I think we'll have to do research to price out things that are comparable to other stores that sell similar products and I think that's a good task for students in the club to do. We need to make a profit. Mr. Dailey and I are hopeful that there will be a class that goes along with the store if that's accessible."
History teacher Mr. Dailey, the other advisor of the club, commented on why he  believed making a school store was a good idea. "It's something that students expressed interest in. It is student generated, and I think it's a good thing and it helps to foster school pride." When asked what has gone into this store he said, "Lots and lots of planning. We have been brainstorming ideas about this store for around a year now and it is exciting that we are now in the process of getting it up and running." Mr. Dailey echoed Mrs. Clawson's sentiments regarding pricing the products in the store.  "Honestly from a few cents up to, you know the cost of sweatshirts like 30-40 bucks and everything in between. That is still something that we are figuring out."
 The President of the RMHS chapter of DECA , Torrey Moniz ('23) showed a lot of enthusiasm around the store's impending opening. "I am very excited. We have been talking about opening one for a long time and I am glad to see that it is finally being executed. We are working really hard to get things ordered and organize the store, so hopefully we can get it running soon. I am also excited to buy RMHS merchandise, especially since I am going to college next year because I will be able to keep a piece of RMHS with me."
Jesse Doherty ('23) gave a student perspective on the impact of the school store. "I am excited, I think it is a great thing the club is doing."  When asked if he will use the school store, Doherty replied, "Yes of course. I have to show my support and school pride. Maybe some sweatshirts, some shirts, stuff people are going to want to buy and wear on a daily basis." 
The school store will be a chance for students to have new leadership opportunities and have a taste of what running a business looks like in the real world. This store will also be helpful for students and even staff who need to purchase things on the go or just want an item of RMHS merchandise. Be on the lookout for its grand opening in early December.