Drama Club Announces New Approach During Pandemic
Group Will Work in A New Medium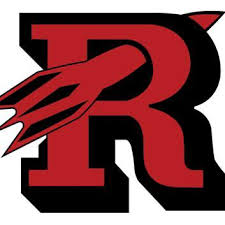 Due to the restrictions from the COVID-19 pandemic, the RMHS Drama Club has been forced to come up with alternative ways to present their production, and intend to create a movie for the first time in the history of the club, according to their director.
Alongside the completely remote start to the school year at RMHS came the beginning of the completely remote club meetings. For some, the transition may seem easy, but for clubs like the drama club, this means a completely different way of presenting theater. Not wanting to lose another season to the pandemic, club director, Ms. Cunha of the arts department, came up with a creative solution to their problem. The club will produce its first ever feature film through collaboration with RCTV and the RMHS RIV Club.
A major part of the performing arts is live performances, but, "projection, facial features and lots of other skills [are] hindered by the wearing of masks," as Ms. Cunha described in an email. However, this doesn't seem to phase this director as, "creative problem solving is kind of what we do." The fall season's show, Act Up, involves both singing and scene work, all of which is being taught over online conferences before being filmed, "with long lenses and a number of other precautions" to keep both cast, crew, and faculty members safe.
"
I think we have to keep our hopes up for the opportunities that might come from doing something totally original and new
— Ms. Cunha
Another precaution Ms. Cunha wrote about included small group in person scenes and monologue work in masks to limit exposure. With all these changes it may have seemed easier to postpone performances until later dates, but Ms. Cunha was determined to keep the club running because, "it's important for drama to be there for those who need it."
Secretary of the RMHS Drama Club Tessa Goldlust ('21) was able to provide some insight into what this year will look like. The very basis of the way the club is organized and run had to be altered this year, starting with practices. The practices and meetings are set up through Zoom, and a Google classroom is used as the "main interaction platform," Goldlust described.  As for the actual production, Goldlust explained, "We are going to have to move a bit away from the theater aspect of things surrounding a stage and we are making our first feature film." A great perk of doing theater virtually is learning more about film technology and editing skills. 
Even with everything remote, the officers and directors plan to keep the positive energy and social environment as sustainable as possible. Vice President Brooke Beaulieu ('21) states that she is least looking forward to "the lack of connections that we are going to be able to make" due to a shortage in side comments, jokes, and laughs that were always present on stage during the practices. In order to keep this good sociable energy in the drama club world, President Elizabeth Lattanzi ('21) states that the director and other officers are organizing outings like picnics, movie nights and other get-togethers to create and keep the club energy and recognize that everyone is going through this together. In some ways, as Lattanzi pointed out, virtual drama club can be looked at as a good thing. "Zoom rehearsals are clearly safer but also they can also be easier for people because they are in the comfort of their own home where they don't have to worry about being a certain distance away from others." She goes on to say that the zoom rehearsals are practical in this regard.
The production style for the winter and spring seasons of the club has not been set yet by the director, as new guidelines and policies are being developed constantly. Despite this uncertainty, Ms. Cunha concludes her email with a message of hope to her students, "Well, my mom always said that disappointment was a part of theatre…but I think we have to keep our hopes up for the opportunities that might come from doing something totally original and new."