Senior Gift Reflects The Times
Video Library Aids Elementary Teachers During Shutdown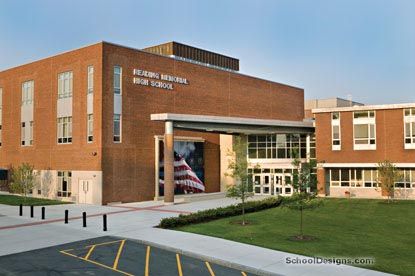 The COVID-19 school shutdown created a special challenge for teachers.  The RMHS Class of 2020 came up with a special solution to help them.
Most years, the outgoing senior class at RMHS donates something to the school system as a show of thanks for all the effort that the faculty and staff put in to help the students become who they are. Usually, gifts include things like trees, benches, or funds for renovation. This year, however, the senior class decided to aid elementary school teachers in their efforts to teach elementary schoolers remotely. They created a virtual library of children's books to donate to the elementary schools. 
Maura Drummey, the senior class president, said "A lot of teachers in the elementary schools were having problems, early on, with remote learning and wanting to have some sort of interactive learning where you could see someone." Reading stories aloud to students was a big part of the lessons for elementary school classes, and due to the demands of remote learning, teachers were spending a lot of time recording themselves reading books. To help relieve some work from the teachers and allow them to spend more time on other aspects of remote learning, seniors filmed themselves reading a children's book and created a virtual library of these videos.  
Seniors were sent an email by the senior class office asking them to record a video of themselves reading a children's book. Seniors were told to state their name, the fact that they are a part of the class of 2020, which elementary school they went to, and their favorite memories from elementary school. Principal Joanne King from Wood End Elementary School set out sanitized and individually bagged children's books on her front porch and allowed seniors who didn't have any children's books at home to pick them up for the video. Around 47 videos were created and added to the virtual library.
This gift is special because this is a gift that, as Principal Kathleen Boynton from RMHS stated, "our elementary students will be able to engage in and benefit from for many years to come."