Say My Name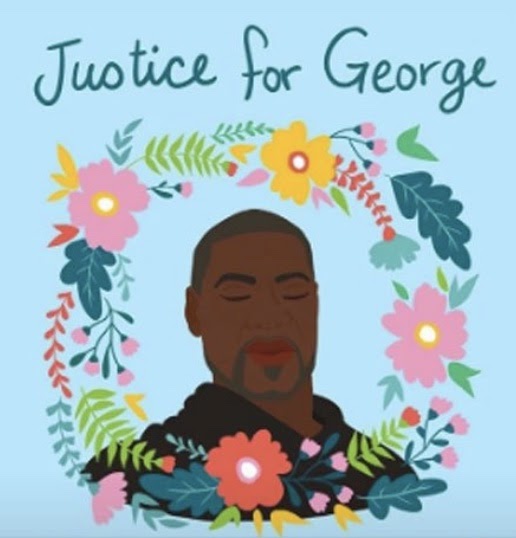 Note: This poem is written in loving memory and in honor of Ahmaud Arbery and George Floyd—two men recently killed in what can only be described as viscous acts of modern racism. I hope that telling their story will help in pursuit of justice, remembrance, and awareness for two men who deserve it more than anything—and for the many others whose names have not yet made the headlines. 
When the Streets return to Normal
And the City looks the Same— 
When the Screaming Silence falls around You
I ask You: Say My Name.
When Your Dream of Justice scares You
And your head, You keep it Bowed—
Rise Up against the Lethal Nothing
And say it; say it Loud. 
When the Secrets of My Story
Fade from Your Front Page—
Let Your Dream of Justice burn within You
Let it ignite Our Broken Age. 
And when You glory in the Promise
Of a Nation They call Free—
I ask You kindly to consider
What that Nation did to Me.
Before You praise its History
Before You preach its Fame
I ask You why I had to Die—
I ask you: Say My Name. 
Say My Name in Solemn Spirits
Say My Name and See—
The way that Tough and Trusted Man
Pinned Me by his knee.
Say My Name with Soul and Valor
For the Mother who lost a Son
When Two Men chased Me down and Shot Me
On My morning run.
When You see that Picture Frame
Empty, Say My Name—
And when You're Silenced by the Crowd
Say it, Say it Loud. 
I Gaze upon The Stars Tonight
I Wonder and I Think—
I ponder Answers and Unknowns,
I teeter on The Brink—
I wish that I could bring Them back
Those Angels, up Above—
I wish that I could save those Men
For all They did was Love—
But as of Now all that I know
Is that it's Time to Fight—
It's Time to Fight for What We Know
Is Fair and Just and Right—
And as of Now I will not Sit;
My Dreams not yet Destroyed—
Until There's Justice for Ahmaud
And Justice for George Floyd.