Learning And Grading During The Pandemic
Exclusive Interview With Ms. Boynton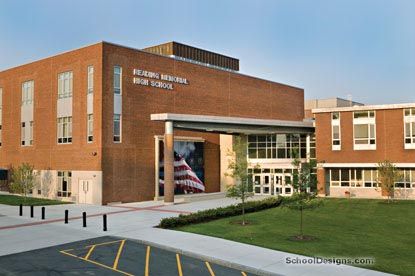 On May 8, Principal Boynton sent the school community a newsletter that contained the guidelines by which students would be graded for the remainder of this school year. In this newsletter, she states, "The expectation for students is to participate in a minimum of 60% of Learning Opportunities." With this in mind, I interviewed Ms. Boynton to get a little information regarding this whole online-school situation.
"
She stressed, however, that what teachers are really looking for is effort and determination during this hard time. "
One of the many things students at RMHS are wondering is how they can catch up on work they miss. What happens if they fail because they cannot keep up with online work? Ms. Boynton's response provided much needed clarity. She stated, "Our staff is working hard on making sure that they are providing the support so that all students prior to the end of the year can get to a passing benchmark." She also mentioned that there has to be a lot of flexibility in these times, but there are no set-in-stone rules, as this is completely unrehearsed and no one really knows "the right way" to go about things. The 60% rule, according to Ms. Boynton, is merely there to "encourage student engagement, and help make sure that kids can get to a passing benchmark." Ms. Boynton also pointed out that online classes on a platform called Edgenuity could be available for use in the case of students who fall behind on teacher-assigned work. She stressed, however, that what teachers are really looking for is effort and determination during this hard time.
This week marked the start of live video conferencing with classes. Many students are curious about the expectations around this new practice.Will students get an incomplete when they don't join? Ms. Boynton explained that it is highly suggested to join full class video conferences, but it is not technically a requirement. She explains that the staff understands that there are a variety of reasons as to why one cannot join a conference call, and it is completely understandable. What really matters here is the work and the effort put into that work. The principal also understands "this is an issue beyond students' and teachers' control" and takes into account that "each family has its own set of circumstances." 
What Ms. Boynton really tried to get across during the whole interview is the importance of communication between teachers and students, and making those connections to help us through these tough times. What should be highly emphasized, she explained, is the social- emotional aspect of this new way of life. She hopes the stress and trauma of this situation can be handled through "a social- emotional lens," and that we will all get through this together soon.