Multicultural Potluck Lunch at RMHS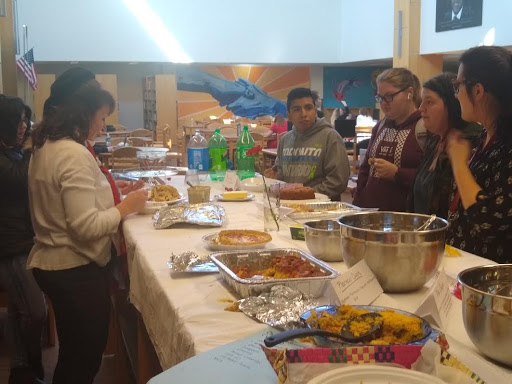 On Friday, February 14, a multicultural potluck meal was held in RMHS during lunch to celebrate Black History Month and build appreciation for different cultures.
Ms. Cuevas, the video production teacher at RMHS, organized a multicultural potluck in the library with the help of Ms. Sharon Burke, the librarian. Various dishes from many different countries were arranged on a table during all three lunches on the Friday before February Vacation. Everyone who appeared at the event was given a chance to try out the multitude of dishes present there. 
This event was one of many other events that Ms. Cuevas organized to celebrate Black History Month. She describes her intentions for holding such an event:
"We wanted to allow people to bring foods from their cultures and also be able to try foods from different cultures and make it like a true cultural tasting experience for faculty, staff, and students." 
Irish soda bread, Dominican mangu con salami, Indian parathas, pastelitos, plantain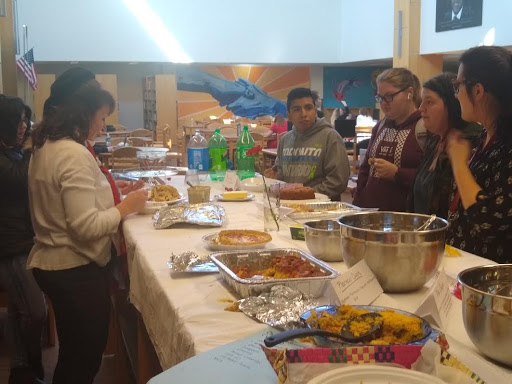 hips, roasted garlic hummus, Brazilian brigadeiro, and Peruvian cancha are just some of the many foods that were present there. 
The students and staff greatly enjoyed tasting different kinds of foods that they normally would never have had the chance to try. The event was a huge success and, according to Ms. Burke, will reappear next year on a bigger scale.