Group Bound for London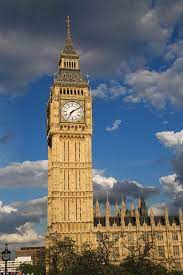 Excitement is building for the 47 RMHS students signed up to go on the London trip that is set to take place April 15th-21st.
Meetings and information has been ramping up as the departure date for London looms. Room and roommate assignments  are starting to be worked out, along with reminders of foreign customs such as valid passports and currency exchange. 
The school will be working through EF tours, who will plan excursions and other activities in the city. Students will have input on some of the activities they attend. Polls have been distributed to students  to get feedback, such as who would want to go on the London Eye or attend a "Jack the Ripper" tour. If interest is low, an activity could be taken off the agenda. 
Students will also get a say in their accommodations. There is a Google form that participants must fill out to indicate who they would like to share a room with. The standard room will have two full or queen size beds and fit 3-4 students. Additionally, attendees can request for a two person room but it comes with an additional fee of 50 dollars per night, totalling to $250 over the entirety of the trip. 
Chaperones will consist of 5 teachers from RMHS, a majority from the history department. The group is headed by Mrs. Bailey and consists of Mr. Debenedictus, Ms Schuette, Mr d'Entremont and Mrs. Roach. For Mr. d'Entremont this will be his 8th school trip to London and most likely his last. He commented on this and said, "Knowing this will  be the last time I go to London, I want to make sure I see everything."
As for students, the common trend is the excitement of traveling out of their country with their friends. Senior Sofie Yurewicz said, "I am looking forward to traveling overseas for the first time with my friends and seeing everything London has to offer." Similarly, senior Elise Verrier said, "I'm looking forward to going to local landmarks that I have read about and experiencing the city with my friends."