Credit for Life Fair This Week
Financial Literacy Skills the Focus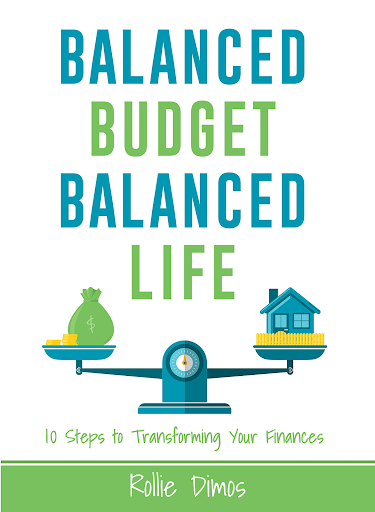 On April 11th Reading Cooperative Bank is putting on the Credit for Life Fair for the junior class at RMHS in the field house for an hour and a half. Juniors will go and test their financial skills with Education Coordinator at RCB Judy Langil and multiple volunteers in the business community.
Judy Langil the Education Coordinator for Reading Cooperative Bank at RMHS, she's been here for 2 years and has run many Credit for Life Fairs in the past at other schools. "I have run fairs for the past 10 years with another bank and Reading Cooperative Bank has also run fairs with Reading Memorial High School in the past before COVID." 
The students will be given a budget and a theoretical adult identity. Ms.Langil says, "They will pretend that they are 25 years old, choose their occupation."
There will be 13 booths around the fieldhouse for things like clothing, housing, insurance, etc.  Senior Jessica Lu, who is a part of the Banking class and helped to plan the fair, said, "These stations are meant to persuade students into spending their money," possibly more money than they actually need to or can afford.  
During the fair, students will be using the Credit for Life app or website to help them with their budgeting.
"They're going to have an app that they'll download on their phone or use the website.," said Ms. Langil. "It's going to do a lot of the calculations for them and be a little bit more interactive" than the previous fairs, which relied on students writing down their calculations. It will also help the students track all of the purchases they have made and the money they have remaining.
Ms.Langil says that the challenge for the students is that "at the end of the day, they have to balance and stay within [their] budget."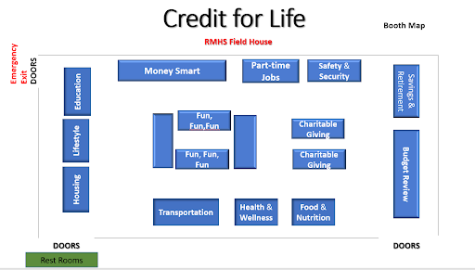 Rationale for the program
The Reading Cooperative Bank is running this fair to teach students at the high school about how important budgeting money is. 
Senior Student Bryan Lin said, "The purpose of this fair is just to teach juniors about life skills and what they can do with the money in the future, how they can control it".
Langil adds to this, saying, "It's teaching the kids how to manage their money, how to get by and basically to learn some life skills as far as what's involved with month to month payments, because I don't think they realize as 17-year-olds and 16-year olds-all the expenses there are."
The fair will also give students some exposure to the RMHS/Reading Cooperative Bank partnership, so students may want to take more classes at the bank or use the bank for their own money.
Lu, who took the banking class at RMHS, said, "Banking has taught me a lot about how a bank operates and just basic life skills you'll need. For example: writing a check, doing a deposit, types of savings and types of credit cards."
Future of the Program
Unfortunately, several classes of juniors missed out on these fairs due to COVID restrictions. But, Langil said the bank will keep "going on for the junior class every year."  
Lu says she is disappointed that the class of '23 didn't get to participate in a Credit for Life fair. 
"I do wish there was a fair last year for us because it would have been really fun and a really good learning experience," she said.