Fall Activity Fair A Success
This past Thursday, RMHS held an activities fair during Flex Block.
Various groups and clubs gathered in the field house in hopes of promoting their club and recruiting new members. The fair, organized by Athletic Director Mr. Zaya,  his assistant Mrs. Drummey, along with school custodian Mr. Hillis, included a display of about 40 clubs. 
Its intention was to allow underclassmen to get an idea of all the clubs RMHS has to offer. Sophomore Natalie Kiernan said: "It was a great opportunity to get exposure to all the clubs at RMHS. I didn't know how many we really had."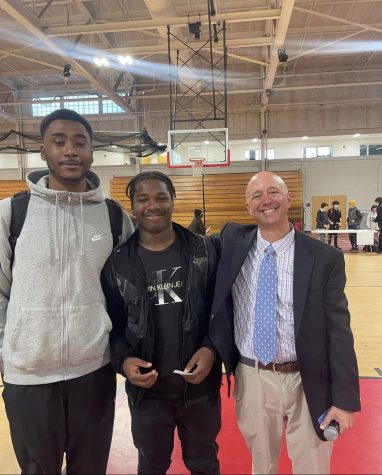 Club leaders seemed to enjoy the event as well. Torrey Moniz ('23) and leader of RMHS DECA said: "It was a really good experience and it definitely got a lot of people to join our club."
Principal Tracey had some thoughts on the event and how it went: "The fair was originally planned to be held last year but things fell through, so it was great to hold it this year to show underclassmen all the clubs RMHS has. It had a really great turn out."
Mr. Tracey answered that the activities fair is planned to be continued in years in the future.