American Ninja Pitcher
Star Softball Pitcher Grady Is Multi-talented
American Ninja Warrior. 
The reality and entertainment TV show that is inspiring and impressive to so many. Thousands of applicants, but no more than 100 selected to compete. A roaring crowd surrounds the competitors as they complete unbelievably challenging obstacles in a race to hit the button at the peak of the warped wall in hopes of becoming THE American Ninja Warrior. 
Well, this once in a lifetime opportunity was a reality for RMHS senior Analise Grady.
What was originally a fun hobby has become a passion and love for Analise. Ninja- based on a Japanese TV show called "Sasuke"-  is a sport that Ana describes as "an obstacle course that requires lots of body strength and agility, hand eye coordination, and balance. It tests the strength and will power of people."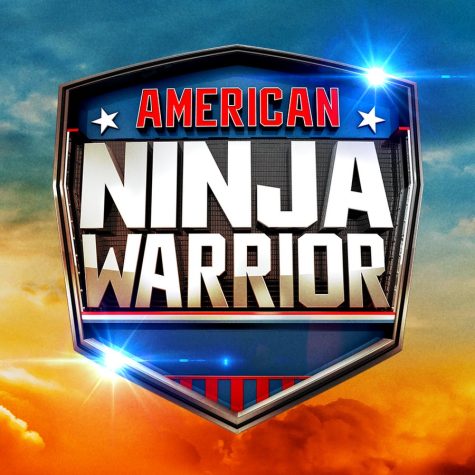 Origins of a Ninja
At 10 years old, Ana was a very committed softball player after she was introduced to the sport at an extremely young age by her dad and older sisters. Ninja first piqued Ana's interest on TV, but after playing on an obstacle course at a friend's birthday party, she wanted to try it for real. "I found a gym that was close to my house to just do a day and see if I liked it, and I did, so my dad let me start taking classes." Ana described Ninja as a fun hobby to be involved in and thought it would benefit her on the softball field, especially as a pitcher. She said, "My dad thought it would be a good way to build muscle." 
Ana excelled in her ninja classes and grew to love the sport. She participated in several competitions and fell in love with it. In 2016, Ana's current ninja coach at Vitality Obstacle Fitness in Fall River, MA, Jordan Thurston, approached Ana's father at a competition, offering to coach her. However, this was very difficult because the gym was not conveniently located, but Ana's family made an effort to bring her there to get the best training and practice.
After years now of knowing Jordan, Ana still attends Vitality and has found a home there. She speaks very highly of him today. "Jordan is very serious but once you get to know him, you realize he has a soft spot. He treats us like adults and holds us accountable which is something I really like, and he is a great mentor. I know if I ever have a question I can go to him. He has made Vitality like a second home to me."
California Calls
Ana continued to become more and more involved in ninja and decided to submit an application video for American Ninja Warrior when she was 14. After a second round of video submissions, she was ecstatic to hear that she was selected to compete in the show. 
Ana and her dad traveled out to California for the competition, where Ana had an amazing, memorable experience. "I had a blast because it wasn't just the ninja, but getting to meet a whole bunch of new people and make new friends. The ninja community is definitely a good one, and I hope to go on the show again at some time in my life." Ana had a lot of success in the qualifying rounds on the show, and made it to the top 16. Although her time on American Ninja Warrior is over for now, ninja is still an important part of who Ana is. She currently trains at Vitality multiple times per week–year round–despite the hour car ride each way.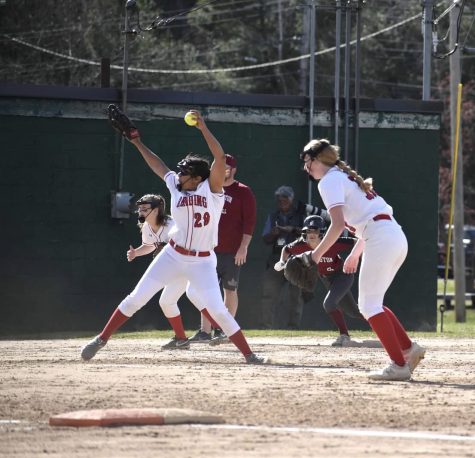 The Ninja Takes the Mound
 Ana made a name for herself in Billerica as star pitcher for her freshman, sophomore, and junior year on the varsity softball team. Her junior year, she led Billerica to win the division one North Final game in the MIAA state tournament. After three years of success in Billerica, Ana moved to Reading in the summer before her senior year of high school due to her dad's job. Although it was a challenge to move for her senior year, Ana has truly made the best of it. She says, "I wasn't sure what I was going to get myself into when I moved, but everyone was so nice to me and helpful. Honestly, it's nothing how I pictured, but in a good way."
"
…everyone was so nice to me and helpful."
— Analise Grady ('22)
This season, Ana has been the star player on the RMHS varsity softball team. She has been a dominant force in the circle, accumulating over 120 strikeouts. Her consistent outstanding performances have led the team to a 14-2 record with still four regular season games to play and she is looking to make a big run in the state tournament. Next year, Ana will attend Endicott College to play Division III softball. 
Whether it is on the high school softball field or national television, she is going to give it her all, and that is undoubtedly something that the RMHS community can be proud of.