New Service Opportunity Coming in May
Students will package meals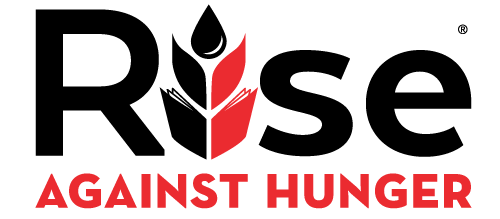 On May 6th, students will have an opportunity to package meals during the school day with the Rise Against Hunger organization as part of a Day of Service at RMHS.
To participate, all interested students are required to contribute $10 as part of the fundraising effort to bring Rise Against Hunger to the school. In order to encourage more students to take part in the fundraising efforts, the event's planners organized a dodgeball tournament set to take place after school on March 16th and during flex block the next day. Players must contribute the $10 fee in order to take part in the tournament.
RMHS senior Samantha Brabeck, who proposed the Day of Service and has led the planning since, emphasized the impact that she believes a Day of Service at RMHS will have on underserved communities. Brabeck explained that the Rise Against Hunger organization "is an organization that packages meals for communities in need." Students that participate on May 6th will package meals together with the people of Rise Against Hunger, who will bring in all the necessary materials. 
When proposing the idea of a community service project, Brabeck saw such a project as a chance for the community to come together. "I brought it to Mr. Tracey and said, 'I've noticed a couple of things, in part because of COVID, that Reading doesn't typically engage in a lot of service as a collective student body.' We also haven't been able to do a lot of things as a student body in general because of COVID, so I asked if this was something that he would be interested in hosting at RMHS."
According to Brabeck, the Day of Service will not be the first time she has worked with Rise Against Hunger. "I actually brought the idea to Mr. Tracey a couple months ago because I did a similar event with New England swimming, and I just saw how impactful the event was that we were able to package so many meals for communities in need."
To get the message out about the service project, Brabeck, her friend Megan, and a small group of RMHS seniors worked together to find ways to fundraise and gain publicity. This planning resulted in the dodgeball tournament and announcements mentioning the project. 
If enough students decide to participate in the meal packaging, Brabeck explained that the students would be split into shifts to ensure that everyone gets a chance to get involved. While Brabeck has admitted that student participation so far has been low, she is still hopeful to get as many students as possible to take part in the Day of Service this May.