Exclusive: Dr. Milaschewski Speaks with The Orbit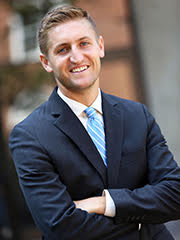 This week, I was incredibly fortunate to have been able to interview the new Superintendent of Schools at Reading Public Schools, Dr. Thomas Milaschewski. The first time I met Dr. Milaschewski, it was during May of last year. At that time, I met with him, in addition to Dr. Doherty, as well as two assistant superintendents (this was after he received the superintendent position but had not yet begun his duties), and the purpose of that meeting was for me to conduct the interviews of the three finalist candidates for the principalship, which of course included Mr. Kevin Tracey.
So, while this was not my first interaction with Dr. Milaschewski since he received the position, this "second round" is one in particular that is most certainly worth your reading. Photos by Audrey Gentile ('22).
DG:
What is your main goal for your first year here in Reading, and what are some more long term goals, if any?
TM:
I think the first thing to realize is that we are unfortunately not through the pandemic. I think, like many of us, we hoped that this year would mark a return to normalcy, and we're not quite there yet. I think our goal, first and foremost, is to ensure safe and uninterrupted in-person learning. What we mean by that is that when students are in school, they stay healthy. We know that there are students with some significant social emotional needs right now, and we're trying to figure out how all students can have what they need to not only feel like they're on track, but also feel that they can accelerate and move forward. So, I think that's our goal.
I also want to build enthusiasm and excitement around our district.  We want to be able to recognize what's working in our schools and we hope for there to be a positive buzz around [Reading Public Schools].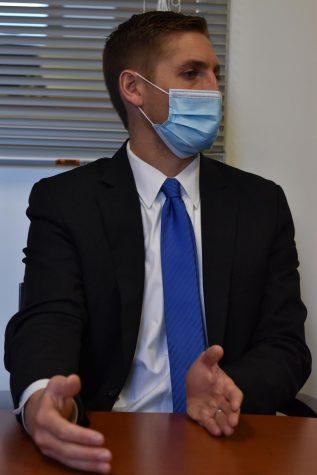 "
We know there's so many great things happening in Reading, across all of our schools, and we want people to see those great things and celebrate them.
— Dr. Milaschewski
DG:
What's something you've seen and want to keep the same in Reading?
TM:
The most important thing, when you come into a new role, is to make sure that you can keep or build on some other things that really work right, as well as the things that don't work well. I think for me, in terms of curriculum or program, is the district's commitment to the whole child. I think about what I've learned so far is that there are amazing extracurricular offerings. I've seen a top-notch band, top-notch athletic programs, top-notch drama programs, and I've also been really interested in learning about all the amazing clubs and offerings here at the high school and other schools. I think that those are the things that have to do with building friendships, feeling connected in areas of passion for them, while learning and growing academically. I feel that, in addition to the quality academic performance that kids are getting from the traditional school day, these other professional opportunities outside the school day are absolutely critical and they are clearly working, and I absolutely want to sustain and build on those any way I can.
DG:
What do you wish for your relationship and role among students to be? Does that differ from what you realistically expect?
TM:
I think of two things that come to mind right away. First, I want students to feel like they can have a relationship with me, meaning that when I'm in the halls that they know who I am, that I support them, and how I want you to be able to have a conversation with me; I'm interested to hear what and how they're doing.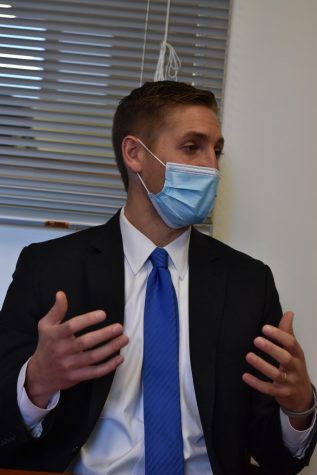 "
We're here to serve students, and what better way to know what to do to move our district forward than to listen to them.
— Dr. Milaschewski
Even though I can't know every one of the four thousand students by name across the district, my goal is for students to feel comfortable when they see me, and to know that they can raise ideas, questions, concerns, and for me to see them at events and in the classroom. Visibility is something that's important to me. 
The second piece, which I really hope to build, is where students can come to me with their ideas. I get many from staff and community members, and I want to make sure I am getting feedback and ideas from our students. We're here to serve students, and what better way to know what to do to move our district forward than to listen to them.
DG:
Speaking to the process of when you were seeking the position, what was something that drew you to us here, in Reading?
TM:
There were a lot of things that really intrigued me about the community. First I've heard time and time again that there was a really strong group of educators across our district. What better foundation to have in a district in a really strong group of staff? Every role you look at strives for excellence, and I know for a fact that students need a really strong staff. Reading has that. 
The second thing is that the community values education. I enjoy the strong support for education, and how the community demands excellence in education. The high bar that the community has for expectations is reassuring. I'm someone who likes to believe that I hold myself to a higher standard, and I also like to believe that the best work happens when we hold others to high standards, among students, staff, and families. I was drawn to being a part of a community that has a high bar for what we think we can be. So, I am not afraid of accountability, I'm not afraid of high expectations, and I believe that it's great.
DG:
You now hold one of the most prominent positions in public education on the K12 level. What was your experience in your own education, especially your high points and something you took away from it?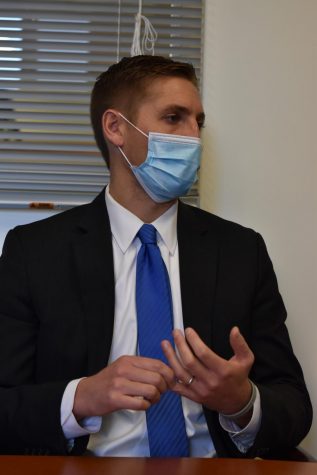 TM:
I think one of the things that has served me really well first and foremost is being able to balance and navigate multiple priorities simultaneously. Many of you have jobs, extracurricular activities, family commitments, school work, and juggling all of those things is really, really hard. I think you do realize you can't always do all of that well. So what's important to think about is, how do you manage and prioritize your time and tasks so that way you can figure out how to get the job done effectively. I think I learned that at a young age by putting a lot on my plate, and it's carried with me to this day.
Another thing that I learned was that relationships really matter. I think I learned that the way some of the best people I've been around have been people who take the time to care about, connect with, and support people. While that's always the right thing to do to handle yourself, I also think that that is critical as you enter into the real world. If you can't interact with people, if you can't build relationships with people, and if you can't show empathy, compassion, care for people, then it's going to be difficult to lead and support others. 
"
When times were tough for me, I was around people who pushed me to dust myself off.
— Dr. Milaschewski
I think the other thing I'd like to share is that I have been fortunate to have been around people who supported me when I let myself down. I have fallen short of my own goals. I failed many tests in my life, I haven't made sports teams, and it was not a good feeling. When times were tough for me, I was around people who pushed me to dust myself off. More than ever I feel like it's so difficult to understand (in middle, high school, or college) the obstacles you're facing, and with all the different things on your plate, you are inevitably going to fall short of your own goals. or others' expectations of you. So, I feel one of the best things to be able to do is to surround yourself with people who are going to lift you up and encourage you to know to hold yourself to that high bar and move on. There's a few of the things looking back, on skills or maybe learn through high school and college, that I think have translated and been really critical in the real world.