Science Olympiad Team Poised for Strong Return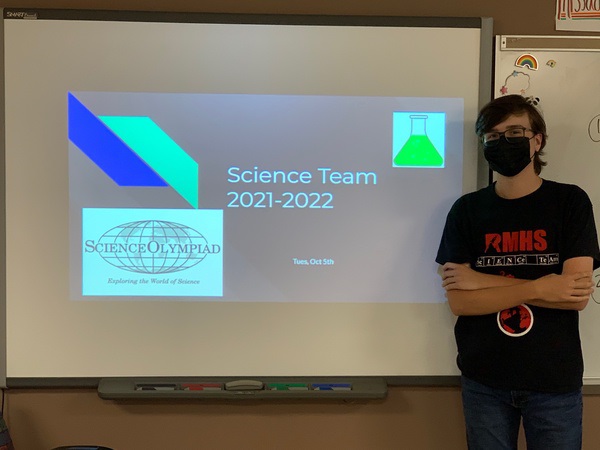 After a hybrid learning year that restricted many clubs and activities, the RMHS Science Olympiad Team, who recently held their first meeting next Tuesday, looks to return to form for the 2021-22 school year.  
For those that may not know, The Science Olympiad Team is a group of RMHS students with a love for the sciences who compete in state and regional science competitions. These competitions can be held by the Massachusetts chapter of Science Olympiad or by a local university such as Harvard, Brown, or MIT. In a normal year, students would be given problems to solve that spanned different scientific disciplines. According to Team President Pete Koster ('22), these could range anywhere from learning about local wildlife to building a mousetrap powered wooden vehicle.  
Compared to other clubs at RMHS that could not meet during the pandemic, the Science Olympiad team fared well. The team took full advantage of Zoom to hold meetings, practice for, and eventually compete in Science Olympiad competitions. Koster said, "We competed online, using an online platform for [the] State and Harvard [competitions]. I don't think we did too well last year, but it was a year, so it was something."  Every year the team usually places in the top 20 teams out of the 60 team competition at the state event.
For this school year, the team will meet on Tuesdays and Thursdays after school for an hour in Ms. Day's room, 204. Koster explained that the team is very flexible with attendance. If a student cannot attend a meeting due to sports or other conflicts, they will not be at a disadvantage. For this year's state competition, instead of holding it entirely remotely like last year, students on the Science Olympiad team will come after school during the week to do the competition together.