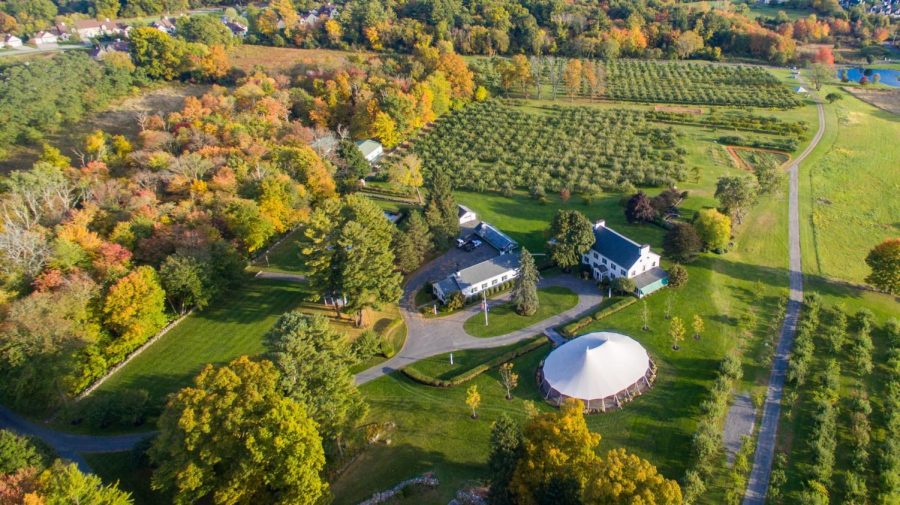 After a year of COVID-19 derailing school and personal events, seniors are delighted to hear confirmation of a date and location for Senior Prom 2021.

On Monday morning of March 29, 2021, Ms. Bailey, social studies teacher and senior class co-adviser, sent out an email to all seniors announcing, "Prom will take place on Thursday, June 3 at Connemara House Farm in Topsfield, Massachusetts." The next paragraph highlighted, "Logistical details, including time and cost, will be worked out closer to the event as we learn more about what restrictions the district and state of Massachusetts will have in place by June 3." While the Prom is officially planned for a date, there may be adaptations in the future to come. All students will be kept up to date as Ms. Bailey, "will be sending out emails with more information in the coming days and weeks." 
Connemara House Farm in Topsfield, Massachusetts, is an orchard, wedding, and event venue in Topsfield, MA. This event venue is located on 252 Rowley Bridge Rd. Some attendees may inquire about what exactly this place is, as the previous proms have been held in hotel ballrooms. Connemara House Farm is an old fashioned New England estate set on 36 acres of well kept lawns and orchards. This farm is an excellent location to provide an outside venue for visitors. Due to COVID-19 and necessary precautions, a fully in-door event is not plausible.
Patrick Keenan ('21) is excited about the news.  "I am excited to go because it was cancelled last year and it is a nice thing to go to." Keenan is one of many who were disheartened to find out that junior prom had been cancelled and there was a very real possibility of having no prom for this year.
Thanks to the hard work of class advisers and class officers, seniors will now have the chance to complete their high school career with the tradition of prom.